Expungement and Amnesty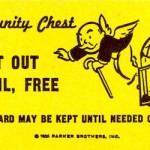 Expungement of records being curtailed
The SEC recently approved FINRA rule 2081 which severely limits the expungement of broker records in making settlements with customers.   The new rule will no longer allow an expungement of the customer complaint from the broker's record as a condition for settlement.  On the surface this would appear to be a good rule which would stop recidivist offenders who are committing bad acts from simply buying their way out of a bad record.  The current rules provide that if a customer complains against his or her broker, a update to the form U-4 shall be preformed.  This will allow potential and current clients to learn about any and all complaints against their broker utilizing the FINRA Broker Check system.  However, the ability to expunge certain complaints has been an important part of preventing trial layer abuses when it comes to frivolous actions.
The biggest flaw in the whole system has been the ability of a arbitration to be filed in which each and every officer and director of the firm is named in a complaint about unsuitable trading by an independent rep in some remote branch.  This is how maximum dollars are squeezed out of the small and large firms.   We have long believed that arbitration should be a more fair and open system and that this practice of naming everybody and anybody should be halted.  In addition, the idea that a customer can accuse a broker of anything and have it be a permanent part of their record needs to be addressed.  The system should be geared to get the bad guys out of the industry, not get  'Bob from  accounting" with a yes answer because he happened to be on the form B/D.
In addition, isn't it time for some sort of amnesty clause? In the NBA teams are allowed to amnesty one player and have his salary not count against the salary cap.  The team still has to pay the salary but no longer has to carry an extra 10-20 million against its mandated hard cap.  We believe FINRA should provide a similar type of amnesty for brokers that basically provides them with an amnesty against old customer complaints that were settled, not arbitrated.  If the broker settled a complaint for:
Less than $10,000
It's been more than 10 years since settlement
Has not had any other customer complaints or other matters since
He should be allowed to take a one-time amnesty/expungement that wipes his slate clean again.  We believe this latest ruling by the SEC could lead to a flurry of increased litigation against innocent bystanders who are being manipulated by the system.