David Banerjee For the NAC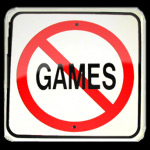 Greetings from the Securities Industry Professional Association.  It is with great privilege that we ask all SIPA members to seriously consider signing the enclosed petition for Mr. David Banerjee to be on the ballot for the National Adjudicatory Council.   I have personally known David for nearly 15 years and consider him uniquely qualified to represent the views of SIPA members and small firm members at one of the highest ranking board levels FINRA has.
As a CPA and a FINOP to dozens of small member firms, I can honestly say that David has been a small firm warrior going back to the 'old days' of when the Financial Industry Association (FIA) first began contesting elections.  He was and is a loyal supporter of the small firm movement and has been in the trenches as over bearing regulation has made it nearly impossible for firms to survive.    The FIA and the SIPA fought tooth and nail to stop having handpicked FINRA cronies named to the ballot and with the help of people like David Banerjee, FINRA wisely listened and today they no longer nominate your candidates and instead ask small firms to nominate their own candidates.  For that, we thank FINRA for finally listening but we believe its vitally important for the thousands of small firms out there to continue to USE THEIR VOICE!  Be heard loud and strong and the more candidates, the more diversity, and the better we will all be.
Click here to view David's Petition
Candidate Profile
A petition for Dave Banerjee is a petition for experienced oversight & review by a fair minded practitioner.
Dave Banerjee, CPA has been working with FINRA firms since 1984 providing compliance oversight and regulatory consulting as well as expertise on audit issues, FINOP services, and FOCUS filings. He is also a frequent speaker on industry and regulatory topics. He regularly sponsors compliance roundtable meetings, and is an active member of the NSCP.
In compliment to Mr. Banerjee's vast experience he holds several series licenses including: 3(expired), 4, 7, 24, 27, 53, 55, 63, 65, 79, 99, and is a current member of PCAOB, AICPA, NSCP, and ISACA.
Small firm broker-dealers are a majority of the FINRA membership, with nearly 4,000 registered representatives and deserve an experienced professional to represent their interests on the NAC. Dave Banerjee is the model of experience and dedication to small and mid-sized broker dealer firms.
As a point of view on NAC responsibility, Dave asserts "No Games". Dave intends to act fairly and with respect toward firms and obligations. The following are guiding principles Dave Banerjee intends to apply to FINRA-NAC reviews:
1) Fair treatment of member firms.
2) Corrective measures as alternatives.
3) Does the "punishment" fit the "crime"?
4) Was evidence obtained fairly and with respect?
5) Does decision further investor protection?
6) Decision should be applied evenly across members.
7) Decisions based upon limited size & resources of members, impact on firm, staff, and clients.
8) Conflicts and "off record" deals.
9) Recidivism and innocent registered person involvement.
10) Market impact, disintermediation, and resulting consideration.
Personal statement from Dave Banerjee: "I understand and recognize the challenges faced by FINRA members and I believe strongly that there is a better way to provide quantifiable results to member firms".
Sign & return the petition today! Let's get Dave on the NAC ballot.