Justice Is Truly Blind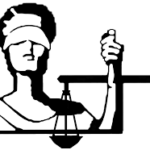 We have been outspoken about the FINRA Arbitration and Hearing system for many years now.  However, despite our constant chirping in this matter we continue to wonder if FINRA is upholding Justice or are they just plain blind?   Case and point:
FINRA Hearing Panel Bars Broker for Defrauding Elderly, Blind Customer
WASHINGTON — The Financial Industry Regulatory Authority (FINRA) announced today that a FINRA extended hearing panel barred broker Hank Mark Werner of Northport, New York, for fraudulently churning and excessively trading the accounts of his customer –a blind, elderly widow –and for making unsuitable recommendations. The hearing panel also ordered Werner to pay more than $155,000 in restitution to the widow, fined him $80,000 and ordered disgorgement of more than $10,000 representing commissions received for recommending the purchase of an unsuitable variable annuity. The decision resolves charges brought by FINRA's Department of Enforcement in August 2016.
 Click here to read full action
Don't get us wrong, this guy sounds like complete and total scum and if it were up to us, he would be dragged out into an alley and beaten with bamboo sticks and socks filled with flour.  These are the types of guys that need to be removed from this industry and kudos to FINRA for getting one of the bad guys.  The point however,  is that once again a costly trial was conducted to win an award for a guy that will never work in the industry again.  Hank Mark Werner has 10 disclosures against him ranging from Civil complaints, regulatory complaints ,terminations, customer complaints, Judgments and tax liens. As far as we can tell he has no criminal judgments, so i guess he still hasn't reached his full potential yet.  He has not been registered in nearly a year and a half and his employing firm (Legend Securities) closed its doors due to this and other pending matters.  The question is, will this poor widow ever see a dime of her money back?  The answer is clear: NO!
This is one area of regulation that FINRA must immediately address and come up with solutions.  You barred Mr. Hank Werner from the industry, but then expect him to pay $245,000 in fines and restitution for his conduct?  There is zero chance of any fines or restitution being paid, so why even bother ? Last year we covered this same subject in our Zombie story about FINRA spending money on actions against firms and individuals that were already dead (Barred)  for all intents and purposes. The real victim is this poor woman who was hosed over by this bad actor and is now widowed and missing her retirement account.  One has to wonder how much money was actually spent by FINRA to bar a person who was already a dead man walking.  Perhaps there should be a FINRA  fund in which they will calculate how much money will be spent on a case for investor protection and instead, offer it to the victim.   Let's assume that the total cost for this case when you consider man hours, copies, OTR's, travel and more comes to $100,000.   I'm sure this elderly widow would rather have $100k in her account right now than the satisfaction of knowing the guy who ripped her and her husband off can no longer be a broker and will be selling cars in New Jersey.  What do you think?  As always we value your feedback.