A call for action.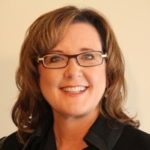 I would like to take this opportunity to thank everyone for their support during the most recent election for the Small Firm seat on the FINRA Board of Governors. I was thrilled and extremely honored to receive the phone call this week from Robert Cook/FINRA telling me that I won. I look forward to working hard on our issues and representing small firms to the best of my abilityon this 24-person board (that's a lot of people!). There are only 10 industry members, so it will be interesting to see how the minority works with the majority; I will let you know what I find out (without compromising the Confidentiality Agreement they asked me to sign this week).
In the meantime, I am still working hard on our PCAOB exemption bills in Congress. The House Dems on the HFSC are proving to be quite a challenge. The Ranking Member and her staff have decided that they oppose our legislation and the result of that is we are having to do a lot more work as we try to get some of the moderate Democrats on the Committee to support our bill. We still need help, so please let me know if you are willing to write/call/meet with your House Financial Services Committee member Democrats! I will be happy to prep you for those calls or meetings.
One of the other items of urgency on my desk is the FINRA proposal 18-22 that would require the production of insurance information by member firms during the discovery phase of an arbitration. I am so opposed to this that it makes my head want to explode, but then I tell myself to breathe, find my words, and write that comment letter. On that point, I will post my comment letter to my website and provide a link to everyone in case you want to use it as a template for your own comment letter. WE NEED 1000 COMMENT LETTERS AGAINST THIS UNFAIR AND UNREASONABLE RULE AMENDMENT PROPOSAL! Please be sure to send one in!!
There is a lot of work to be done with FINRA, the SEC and Congress on behalf of small firms and my commitment to you is I will continue to work hard on your behalf. In the meantime, if there are issues that you think should be on my radar screen, please don't hesitate to let me know what they are (paige@paige-pierce.com or 801-733-9909) – and thank you, again, for electing me to represent our community on the board.
All the best,
Paige
Paige W. Pierce
SVP, Larimer Capital Corp
President, Paige Pierce Consulting
paige@paige-pierce.com
801.733.9909 w
801.949.5577 m